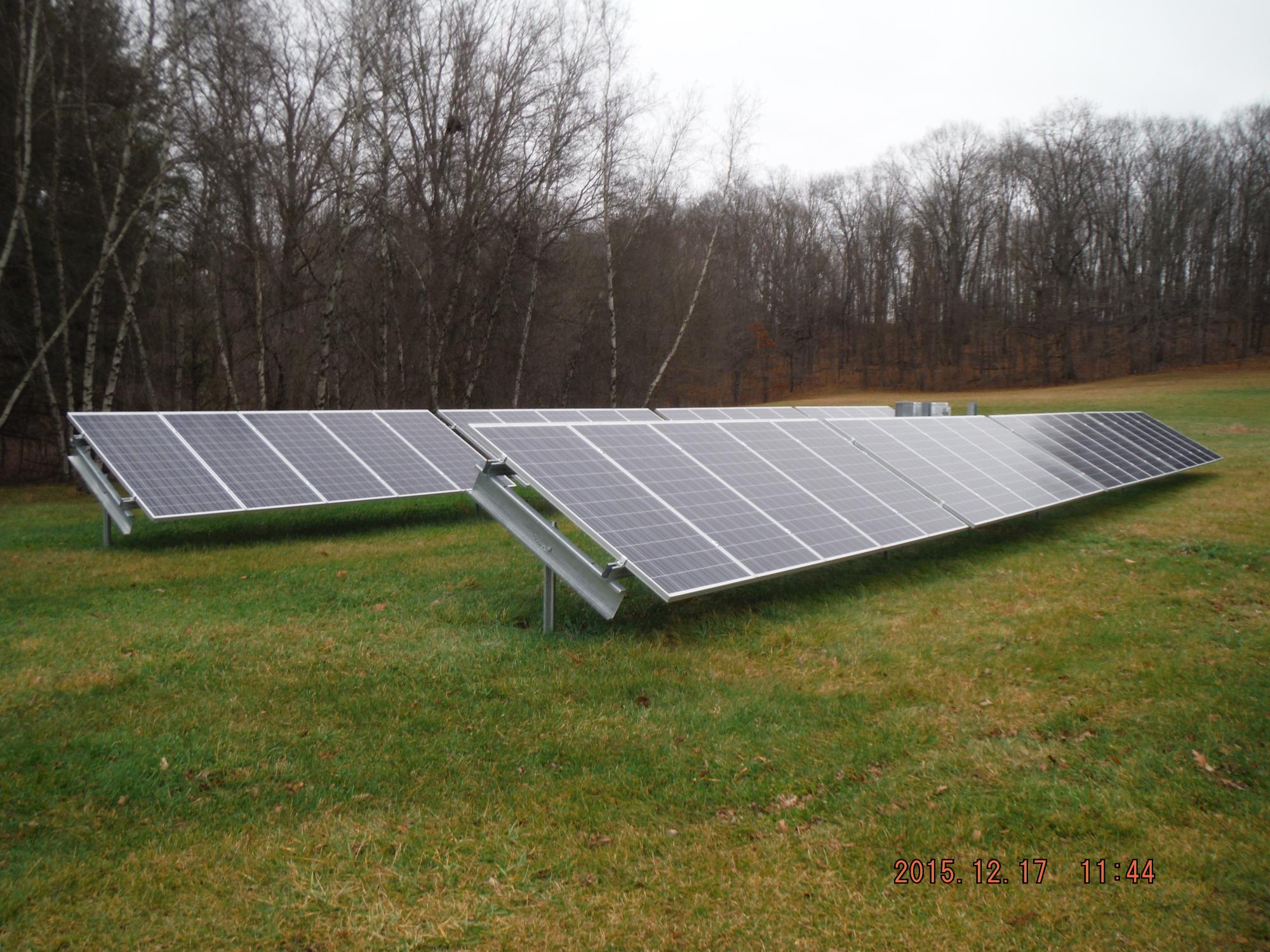 Complete Site Assessment for Solar and Wind Energy Systems.

Provide Detailed Recommendations for Renewable Energy Solutions for the Site.

Design and Engineer a Custom Renewable Energy System to meet Client's Needs.

Establish a detailed Installation Schedule highlighting all activities including Custom designed Drawings, Purchasing, Fabrication, Pulling Permits, Coordinating Subcontractors, On-Site Management and Evaluation.

Prepare and File all Utility Interconnection Agreements, if required.

Installation of all Equipment by Licensed, Trained Professional Team.

Turnkey Systems, available with Data Monitoring.
Solar Electric Systems (PV Panels)
Grid-Tied (On-Grid to Utility)
Off-Grid with Battery Backup
Hybrid Solar Electric with Generator
All Solar Electric Systems available as Ground Mount, Roof Mount or Pole Mount
Bergey Wind Power Systems with Tower options
MAINTENANCE & SERVICE OF RENEWABLE ENERGY SYSTEMS
We

Service all Solar Electric Systems and Bergey Wind Power Turbines.